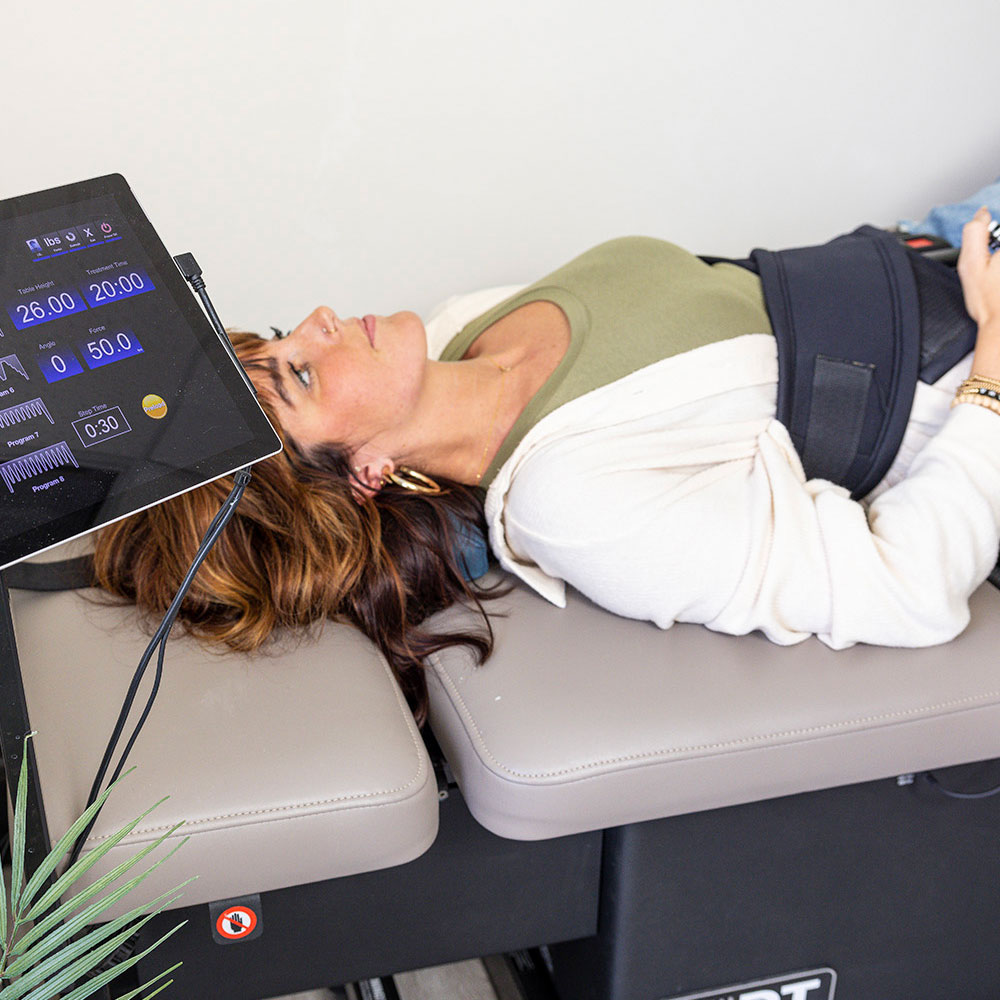 Spinal Decompression is a non-invasive comprehensive treatment program for patients who suffer from chronic neck and back problems. When physical therapy and chiropractic care are unsuccessful, spinal decompression is a safe and natural alternative to surgery. 
How Spinal Decompression Works:
Our state-of-the-art Spinal Decompression table slowly and gently lengthens the spine, relieving pressure caused by things like herniated discs and degenerative disc disease. As pressure is relieved and circulation improves, vital nutrients are drawn back into the disc, thereby aiding the body's natural healing process.