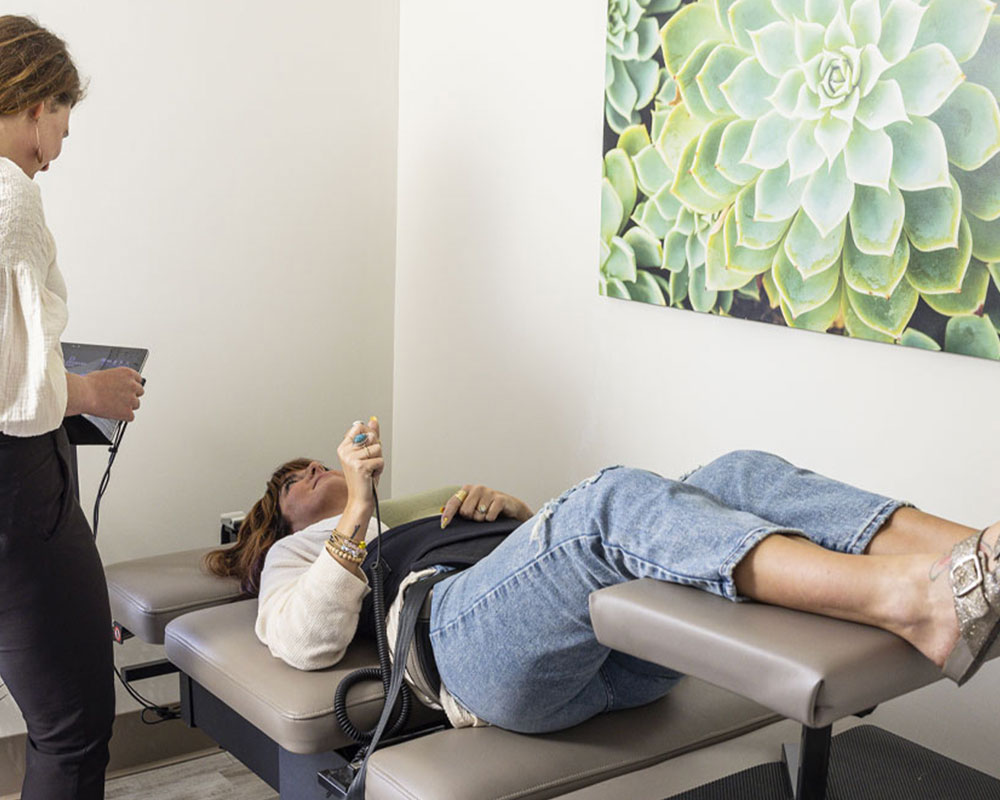 04 Oct

Non-Surgical Spinal Decompression and Pain Relief

Non-Surgical Spinal Decompression is a favorite among Cavallo Health Chiropractic patients. It is a research-backed treatment for herniated discs, bulging discs, sciatica, and more. In fact, one study in the Orthopedic Technology Review titled "Surgical Alternatives: Spinal Decompression" reported that 86% of participants experienced immediate pain and symptom relief, and the majority reported still being pain free three months later.
More Research on Non-Surgical Spinal Decompression
One of the best things about this highly-effective treatment is that it is research-backed. Below is a quick summary of just some of the science behind spinal decompression.
– A study in 2017 reported 100% pain relief in 52% of the participants. 91% went back to normal activity levels.
– Another article in the Journal of Neurological Research reported 71% success of the 778 cases. The success rate varied from 72-73% for patients with a single or multiple disc herniations.
– The American Journal of Pain Management reported "good to excellent" relief in 75% of patients with facet syndrome and 86% of patients with herniated discs, with back pain and sciatica symptoms.
– A small study in Anesthesiology News reported that 52% had a pain level of zero and 91% were able to resume their normal daily activities, and 87% were either working or were retired without having back pain as the cause of retirement.
– In a small study to determine the long-term effects of 23 patients, 71% showed more than 50% reduction in pain immediately after treatment, and 86% showed a 50% or better pain reduction at four years. After four years, 52% of respondents reported a pain level of zero. 
What Sets it Apart?
Increasing the space between vertebra is the goal of spinal decompression, but this can be done through manual and even surgical spinal decompression. Computer technology is what sets apart non-surgical spinal decompression from other methods. By controlling treatment duration, distraction/angle, intensity, and relaxation, this computer assisted table can provide highly effective pan relief in a gentle manner. 
In general, benefits can include:
a reduction in pressure within an inter-vertebral disc 
alleviation of nerve pain
restoration of disc function
Increasing Blood Flow is Key
One of the biggest ways non-surgical spinal decompression helps to heal the disc is by bringing blood flow to the spine. Your discs cannot receive nutrients from your blood without movement. By opening the space between vertebra, blood can freely flow to it, allowing more postural movement and faster healing. 
Decompress Today!
If you're interested in learning more about non-surgical spinal decompression, check out our spinal decompression page, leave a comment below, or contact us today!
Ready to Achieve Optimal, Pain-Free Health?
Request an Appointment Today: